KIPP Iluminar teacher and Harriett Ball recipient Sophie Meuch shares her recommendations for books with strong, female leads. Read on for more details.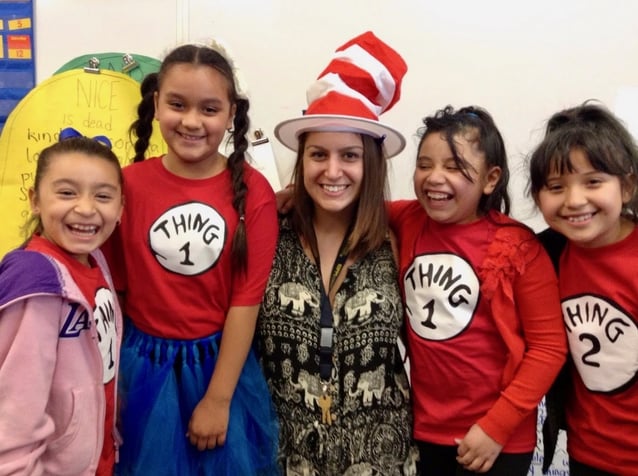 Each year, KIPP honors exemplary teachers from schools across the country with the Harriett Ball Excellence in Teaching Award named in honor of KIPP co-founders Mike Feinberg and Dave Levin's mentor. This year, fourth-grade teacher Sophie Meuch from KIPP Iluminar Academy in East Los Angeles was one of only 11 teachers selected from more than 5,000 eligible teachers nationwide to win this prestigious award. Teachers are selected based on their students' academic results, their leadership, and their commitment to preparing students for lives of choice and opportunity.
There are several reasons Ms. Meuch was chosen as a Harriet Ball winner, including her commitment to ensuring her students become passionate readers. Last school year, Ms. Meuch handpicked nearly 1,000 books for KIPP Iluminar's fourth-grade classrooms, choosing titles and authors that she knew students would enjoy. Below, she shares her list of favorite stories with strong, female leads.
"These stories are of real women, young girls, and changemakers. Some really live, like Malala Yousafzai, some could have lived, like Raymie Nightingale, and some live in our imaginations, like Meggie in Inkheart," she said.
Ms. Meuch added that reading levels range widely from first to eighth grade "but, when you enjoy and have interest in what you're reading, you have higher comprehension at a level that might not be your own. That's why I search to find what my students love, and give them ample choice of books with characters they can relate to or learn more about."
Top Stories with Strong Female Characters
And remember, you can
support KIPP LA Public Schools
by shopping on Amazon!