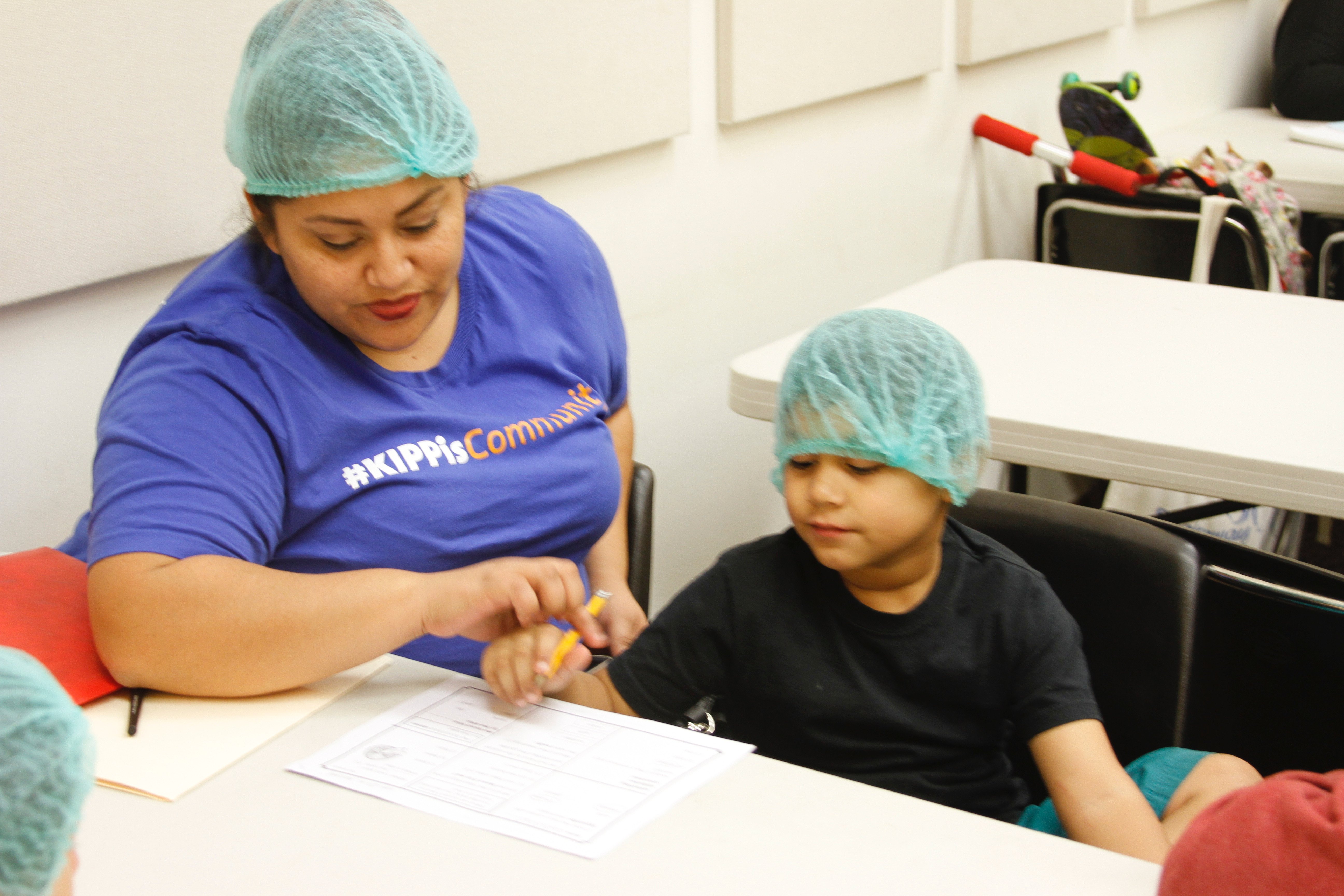 KIPP Comienza Community Prep families joined Revolution Foods in a live, cooking demonstration at the Huntington Park Library. Read on for more information and a healthy snack recipe!
Over thirty KIPP Comienza families came together to learn about quick and healthy meals for families on the go. Each family made a "Fruity-Yogurty Parfait," a healthy and delicious snack. Check out the recipe from Revolution Foods below and try it with your own family!
Irene Chavez came to the event with her three children, all KIPP Comienza KIPPsters. She noted that "as parents, we're on a busy schedule and these are great ideas for a quick snack for the ride between school and home, not only for my children but for me."
Her youngest son especially enjoyed the parfait. "I'm pretty sure he's excited to go shopping for this stuff now," she said.
Revolution Foods provides nutritious, freshly-prepared snacks and meals to our KIPPsters each day. According to their website, "the frontline of education is the lunch line. It's not just about serving healthy meals, it's about nurturing healthier habits. That's why we partner with best-in-class organizations to support our schools with nutrition education programs aimed at empowering students to make smarter eating decisions."
Irene added that partnerships like these are especially important in her community where cultural norms include an expectation that one eats everything on their plate and healthy cooking is not typically promoted. "They're offering healthier options for our more traditional foods and different ideas that we're becoming more open to trying," she said.
Fruity-Yogurty Parfait Recipe
Ingredients:
1 cup of vanilla yogurt
1 cup of mixed berries
½ cup of granola
Directions:
Layer ⅓ cup vanilla yogurt into the bottom of a glass. Combine defrosted strawberries and juice with fresh berries. Alternate layers of fruit and granola with yogurt until the glass is filled to the top. Serve parfaits immediately to keep granola crunchy.
Be on the lookout for another Revolution Foods cooking demo next month!