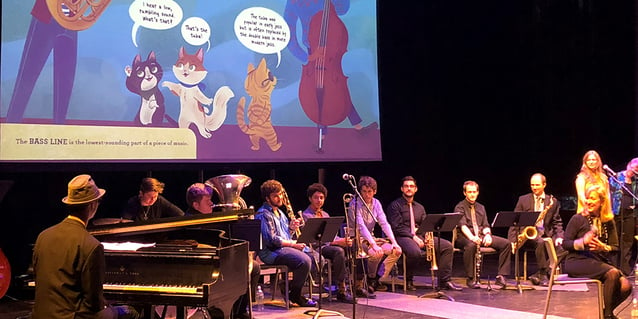 KIPP SoCal is a proud partner of A to K, an invaluable program that brings published authors to our middle schools, exposing our students to an array of exciting literary adventures. A to K is a partnership between KIPP SoCal and Creating Conversations, which supports KIPP SoCal's efforts to provide our KIPPsters with the world-class education they deserve.
This month, we sat down with Carolyn Sloan, a music educator at the Berkeley Caroll School in Brooklyn, New York, an author, songwriter and musician, writing music and books for theatre, television and children for the past 20 years. Carolyn is a participating author in the A to K program and we were fortunate to have her and the Big Lucky Band, her New Orleans Jazz Ensemble, join our KIPPsters to share the magic and the music of her latest children's book, Welcome to Jazz.
What inspired you to write children's books on Jazz and classical music?
As a music educator, and someone who is around young kids and music every day, it became very apparent that both classical and jazz music are not introduced to children by their families on a regular basis. In addition, in-school music curriculums almost never include jazz, and rarely, if ever, include any information about the orchestra or its composers. Classical music, as well as jazz, are both idioms that music teachers don't usually see as something that will interest kids and parents, even if they like classical or jazz music don't think their kids will enjoy it.
"I once asked my fourth graders how many of them had ever been to an orchestral concert. Out of 57 children, only 3 had ever heard and seen a live orchestra."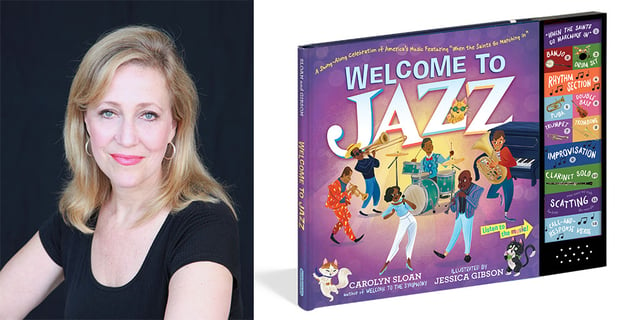 With classical music specifically, I once asked my fourth graders how many of them had ever been to an orchestral concert. Out of 57 children, only 3 had ever heard and seen a live orchestra. Orchestral concerts are also expensive so it's difficult to afford tickets for the family. With jazz, none of my students had heard live jazz EVER. And with jazz clubs usually serving alcohol, kids usually aren't welcome or catered to. So, I began to think of ways kids could be introduced to music and I had the idea of creating a series of interactive music books for kids. The idea was let's bring kids to a concert, explain how the music works and what the instrumentation is but use live sound IN the book to make abstract examples concrete for young kids. I've gotten so much great feedback from parents and caregivers about how much their kids love the books. It's clear that the books have helped parents introduce music to their kids in ways that engage them and get them excited. I couldn't be more pleased.
Why do you think kids connect with music?
Music speaks to all of us in ways that are unique and powerful. For children, music connects them to beat and rhythm in natural and intuitive ways. Just think about a baby listening to its mother's heartbeat. Steady, predictable and familiar. It's comforting. Voices are musical, they have pitch if we really listen to their inflection. Voices rise for questions, and lower for answers. We hear agitation in them when listening to an argument or we hear calm, loving words from a parent or friend. Words have rhythm and melody. Babies coo, parents sing to their kids, everything around us makes sound—music is part of our natural vocabulary, music is a language that speaks of emotion. Music makes us feel or rather it connects us to our feelings. Kids connect to this emotion through sound instantly—just watch kids listen to rhythmic music. They start to dance and move immediately. It's so primal. It's instinctive. Kids connect to music by singing, dancing, listening or just making up sound. If you've ever been around a baby learning to speak, they babble constantly and as they do, it almost sounds like music. They extend vowels into long melody—like aaaaaaa's. They chop up syllables because it feels good to make sounds like gah gah or dah or deh or ma. Music helps us to remember too. It forms memories in the brain separate and apart from all others. There's a special place in the brain that actually houses melody and words. Think about how a song can help kids learn their math facts or grammar rules.
"Music is part of our natural vocabulary."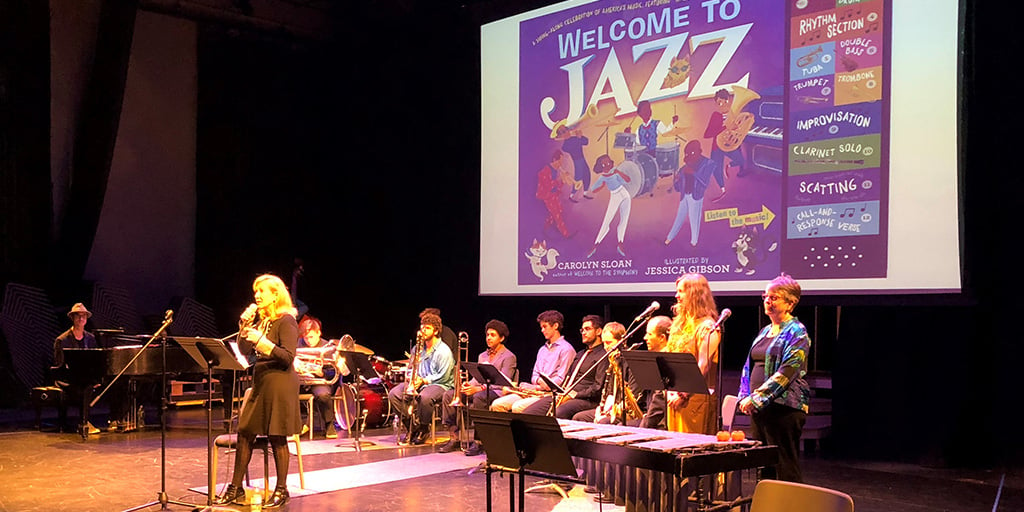 Music connects us to our most private selves, our most authentic self. Music helps us be who we are as individuals while at the same time connects us to a broader population of the human race. There's a reason music is known as a universal language. It is the great connector.