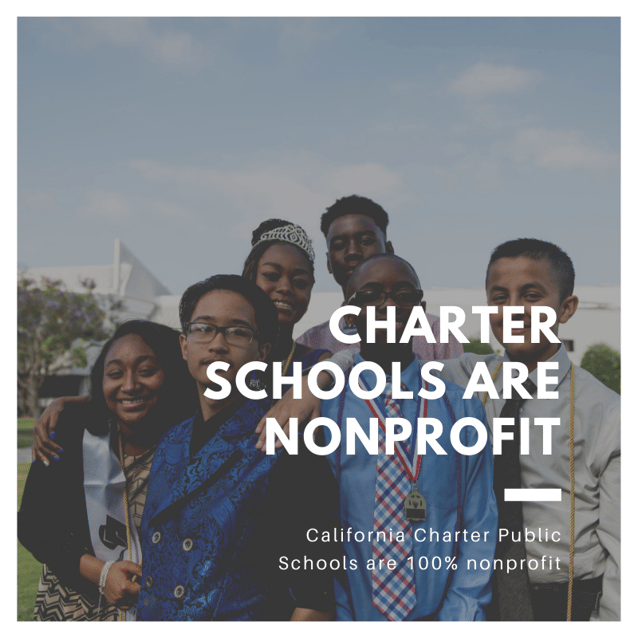 This series will seek to tell the other side of the charter public school story in a way that will bring context to what we believe are truths about charter public schools in general, and specifically about high performing networks, like our own KIPP SoCal. In doing so, we hope you join us in refocusing the narrative on what truly matters: a great public school education for all of our children, regardless of zip code, income, language, or ability.
Charter schools are public schools operating under an independent contract or "charter" with an authorizing agency—typically a non-profit organization, government agency or university. The charter provides the school with operational autonomy to pursue specific educational objectives regarding curriculum, staff, and budget. It also holds them accountable to the same (often higher) standards of their district public school peers.
On September 7, 2018, Governor Brown, with the support of CCSA, signed AB-406, which prohibits charters from operating as, or be operated by, "a for-profit corporation, a for-profit educational management organization, or a for-profit charter management organization." Whereby existing California law, the Charter Schools Act of 1992, authorized charter schools to elect to operate as a nonprofit public benefit corporation.
Why is it important that Charter Public Schools are nonprofit?
Given the shifting landscape for charter public schools and uneven performance of charter schools across the country, a move towards banning for-profit charters ran parallel to the need to inject transparency, accountability and some control into the school choice movement.
Virtual online charter school academies significantly underperformed state outcomes for graduation rates.

Charter schools, In states like Michigan (US Secretary of Education, DeVos' home state), where more than 80% of charters are for-profit, have performed poorly.

Current administration policies enforcing migrant and refugee children to attend for-profit charters at detention camps run by for-profit prison companies has additionally poisoned the well.

Growing number of states (NY, TN, RI, NM, ME, MI, WA) had banned or restricted for-profit charter schools.

National civil rights networks (Journey for Justice Alliance, Movement for Black Lives, NAACP) continued to highlight the downsides of private control and privatization of education enabled by for-profit charters.
---
And though the new legislation is not perfect, the new law sends an important political signal that transparency and accountability in the school choice movement is a major issue that will be addressed in an escalating and strategic fashion. In California, it has been addressed head on.
Truth be told, all KIPP SoCal Charter Public Schools are operated through KIPP, a non-profit network of 242 college-preparatory, public charter schools educating early childhood, elementary, middle, and high school students.
Every KIPP school is approved to operate by a charter school authorizer—typically a district school board, university, or state department of education—that makes sure the school is living up to the commitments in its charter and complies with relevant federal, state, and local requirements. KIPP schools are primarily funded through public federal, state, and local dollars, along with supplemental funding through charitable donations from foundations and individuals.
KIPP SoCal has always been transparent, always been accountable, always tuition-free and always run by a nonprofit organization serving the needs of each of our KIPPsters who choose to find a home within one of our schools across Southern California.