KIPP Comienza families, teachers, school leaders, community members, and elected officials gathered together to recognize KIPP Comienza's commitment to academic excellence. Read on for more details.
KIPP Comienza Community Prep in Huntington Park received the National Blue Ribbon award this year, marking the third consecutive year that a KIPP LA school as received this prestigious award. KIPP Raíces Academy and KIPP LA Prep were recognized in 2015 and 2016, respectively.
Assemblymember Miguel Santiago, elected in 2014 to represent California's 53rd District, joined the celebration as the keynote speaker. He is an advocate for educational access and has made great strides in providing first-generation college students with greater access to community college opportunities.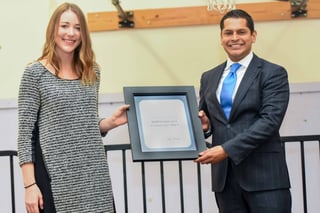 Assemblymember Santiago started his speech by saying that "this is a big, big deal [as] we know that education is the only way to uplift our communities from poverty and give our students the ability to have a better tomorrow." He went on to add that attending the high-performing school of KIPP Comienza will prepare students to be successful in their future careers because "they had teachers who cared about them, principals who invested their time, and parents who are engaged."
Representatives from Congresswoman Roybal-Allard, the LAUSD board, and Supervisor Hilda Solis' office presented co-school leader, Hadley Huberman, with certificates of recognition.
KIPP CEO Marcia Aaron also spoke at the event, stating that "in uncertain times like these, courage, ganas, honor, and reflection are more important than ever. KIPP Comienza and the thirteen other KIPP LA schools in South, East, and Southeast Los Angeles are sanctuaries for students and their families. And we are committed to ensuring that our approximately 6,600 elementary and middle school students are able to learn, grow, and most importantly dream. This is our responsibility as educators and global citizens."
KIPP Comienza parent Jenifer Castaneda shared in a speech that "to me, this award signifies hope. Hope that we are moving in the right direction. Hope for equality. And hope for the future. To know that each day my children walk into a school with such a positive environment, and now walk into a nationally-recognized Blue Ribbon school, gives me such peace of mind and confirms that I have made the right choice for my children."
The event concluded with a performance by the KIPP Comienza folklorico student dancers.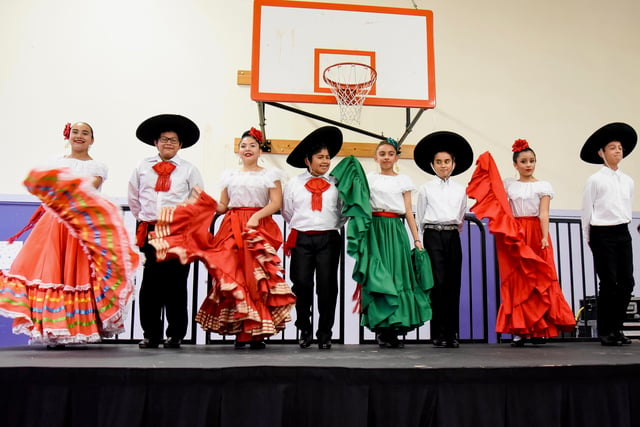 Congratulations once again to KIPP Comienza Community Prep!