KIPP LA's KIPP Through College (KTC) program recently hosted Career Connections, a networking event for college-aged KIPPsters to engage with business professionals in Los Angeles from a variety of fields. Read on for highlights of the event.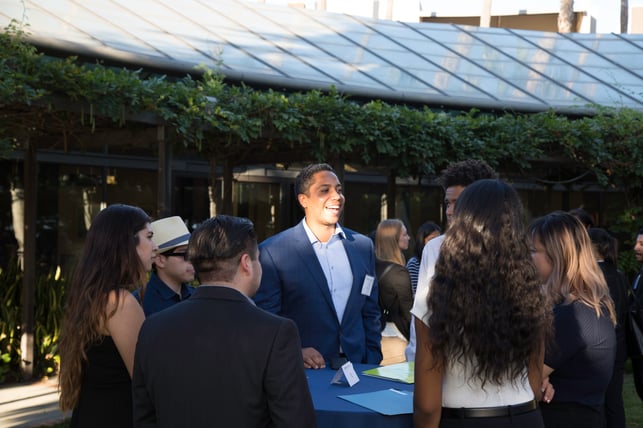 Over thirty KIPP LA alumni mixed and mingled at the LA84 Foundation with their peers and business professionals during the first-ever KTC Career Connections networking event.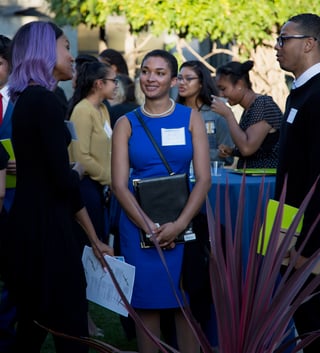 Several leading business professionals from various companies like Hulu, Chevron, Oaktree Capital, and CBS participated in the event, which included small-group discussion panels based on career interests as well as an inspiring keynote speech by Keesha J. Clark. Ms. Clark is the founder of the non-profit FLY, which encourages self-love and empowerment of women and girls. She spoke to the alumni about ways to navigate adversity and dream big for their future.
Ricky Randle, a college success and career counselor on the KTC team, was motivated to organize the event because he wanted alumni "to build the skills needed to make a good first impression, understand the value of networking, and hear professionals speak on the importance of academic excellence."
One of the participants, Ishmel Albert, is a KIPP Academy of Opportunity alumnus currently attending Cerritos College for civil engineering. He decided to participate in the Career Connections event "to network with possible future employers and meet more engineers to find out more about the field." He believes events like this one are important for KIPP LA alumni because "I learned information a person might not receive until later in their careers. It's like I got a head start."
This fall, KTC will be hosting a career workshop and job shadow day at a local Los Angeles company. For more information on upcoming events and the KTC program, visit http://www.kippla.org/ktc/about.