KIPP LA's Family Ambassador program includes leaders who passionately advocate for their children's education and important issues facing our communities. Recently, the ambassadors hosted the first of a series of KIPP Talks for members of the community. Read on for more details.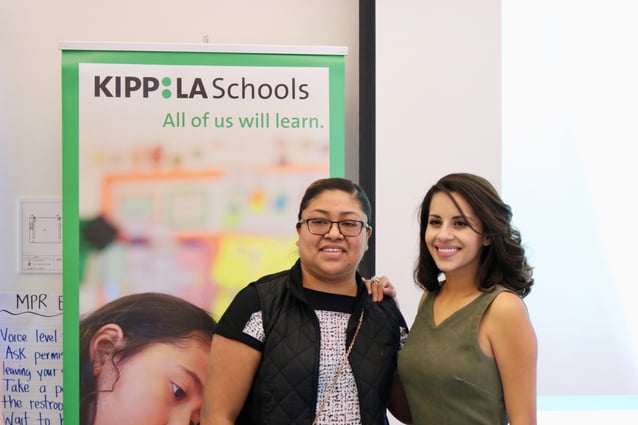 As a play on the well-known "TED Talks," the KIPP LA Family Ambassadors have organized a series of "KIPP Talks" for community members that will cover a range of topics based on parent interest. The first event was held in November and focused on parenting in the digital age. More than 50 families attended the event, which included a discussion with Rocio Lopez of Common Sense Media on tips for parenting in the 21st century. Ms. Lopez answered questions from the audience around cyber security, Internet safety, and cyberbullying.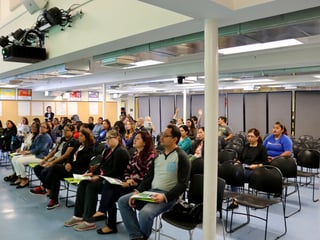 "Events like these are important for our communities because they create awareness of the resources available to our KIPP families. By making these events open to everyone, it builds community because it allow families to meet each other outside of their classrooms, schools, and neighborhoods," said Mayra Salazar, KIPP LA Advocacy & Community Engagement Senior Manager.
Nina Trujillo, a KIPP LA Family Ambassador and lead facilitator for the event, added that a highlight of the event was seeing families "very eager and interested in learning more."
The next "KIPP Talks" will focus on mental health and will occur on Saturday, February 10th at KIPP Academy of Opportunity.