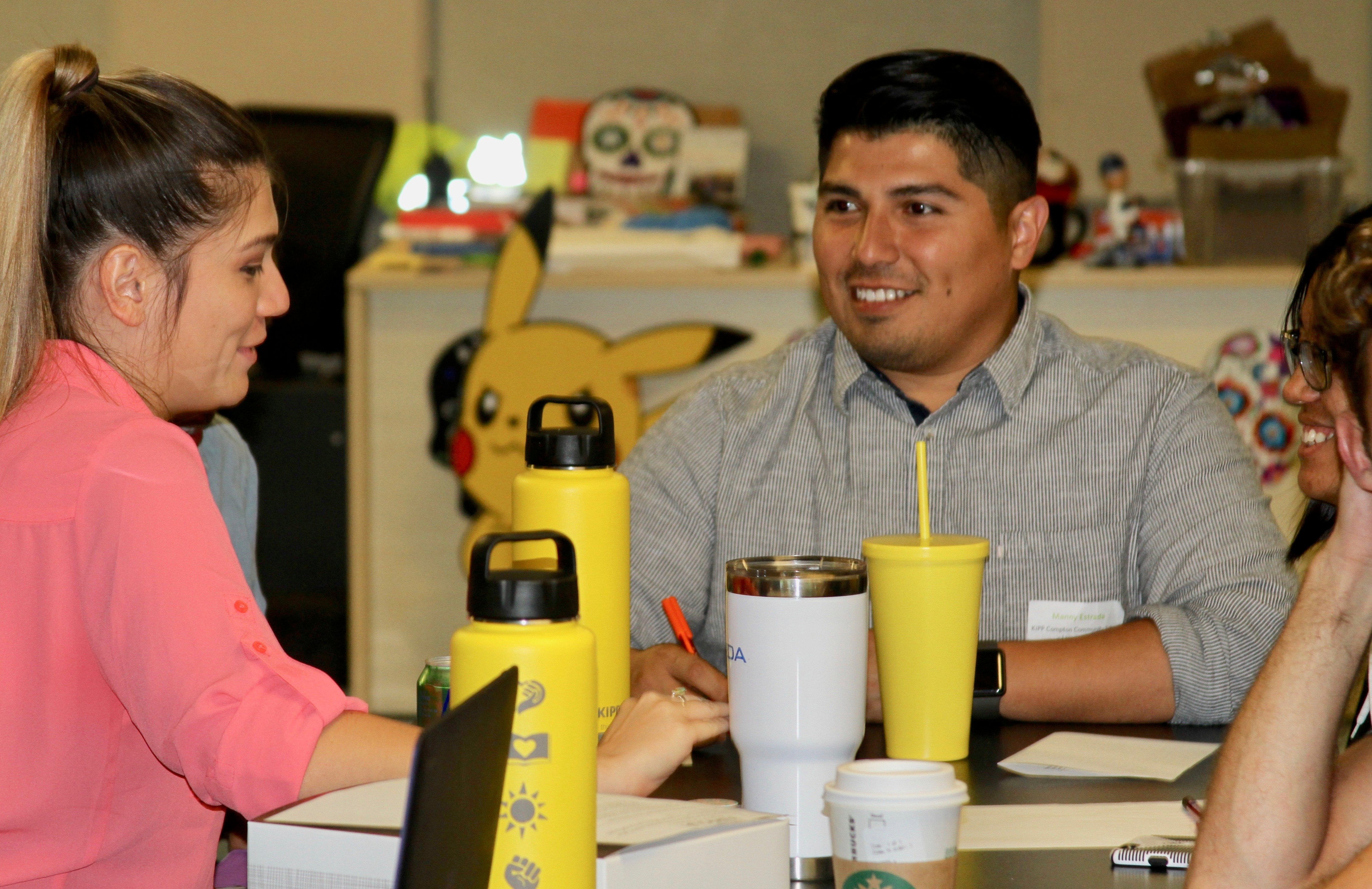 Last week, KIPP LA teachers participated in an all-day regional professional development session - the first since Start Strong in August. Teachers and instructional team members had the opportunity to observe fellow instructors of similar grade levels and content areas, participate in an observation debrief with school leadership, and collaborate with peers to deepen content knowledge and share best practices.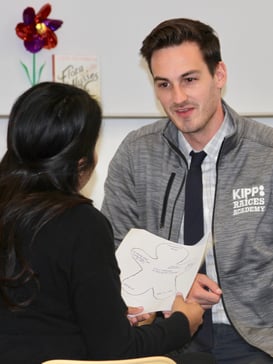 According to Elizabeth Petrey, Associate Director of Teaching & Learning, KIPP LA's professional development "allows teachers to learn alongside other teachers in a way that is not possible at many school sites." Regional PD days are only one example of the professional development provided at KIPP LA. Elizabeth notes that "teachers work closely on their development with their coaches who meet with them frequently to discuss student work, student data, internalizing curriculum, and other topics surrounding their professional development. This way, teachers can get professional development that is tailored specifically to their needs." Additionally, teachers participate in professional development at their school locations each Monday and have opportunities to attend off-site events like the Teachers College in New York. "Through all of these PD opportunities, we know that teachers and leaders are allowed to continue to grow and learn in a way that is best for students and student achievement," said Elizabeth.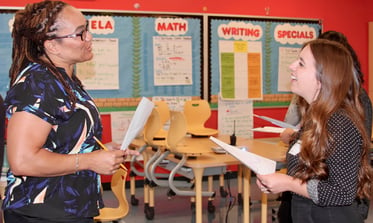 Jake Sands, a fourth-grade teacher at KIPP Iluminar Academy in East Los Angeles, found that the collaboration with fellow teachers and leaders to be most beneficial because these sessions "provided a different voice and context to our observations and discussions." He was able to begin implementing key lessons learned the next day in his classroom. "I felt confident to try out what I had learned and I am excited to practice how to unveil CGI (Cognitively Guided Instruction) strategies from concrete to abstract so that my students are exposed to a wide variety of helpful strategies."
To learn more about KIPP LA's open positions, click here.