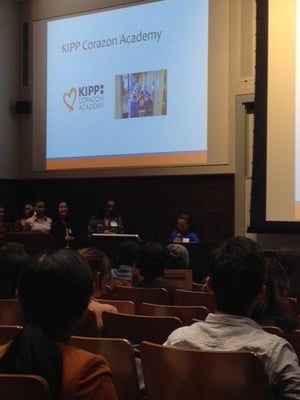 On December 1st, 15 fourth- and fifth-grade students from KIPP Corazón Academy (KCA) went to UCLA to participate in "We Declare: A Youth Summit." More than 300 students from schools around the city participated in the event, which was also attended by UCLA professors, education students, and other teachers from around Los Angeles. KCA students were the youngest in attendance, as every other participating school was a high school.
The summit was the culmination of a six-week-long Youth Participatory Action Research project in their Ethnic Studies class, led by Dan Thalkar. Students identified problems in their school communities, developed claims, conducted research (including writing survey questions, conducting interviews, and observations), analyzed the research, and created proposals to address the problems.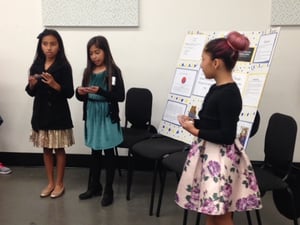 Four groups from KCA were able to present their findings at Saturday's summit.
Their research questions were:
(1) "What is the purpose of education?"
(2) "What causes students to feel lonely at school?"
(3) "Why does bullying occur?"
(4) "Why uniforms?"