For the past five years, the Los Angeles division of the Skadden, Arps, Slate, Meagher & Flom LLP (Skadden, Arps) international law firm has participated in school beautification projects with KIPP LA Public Schools on MLK Day. Read on for more details of this year's special service project.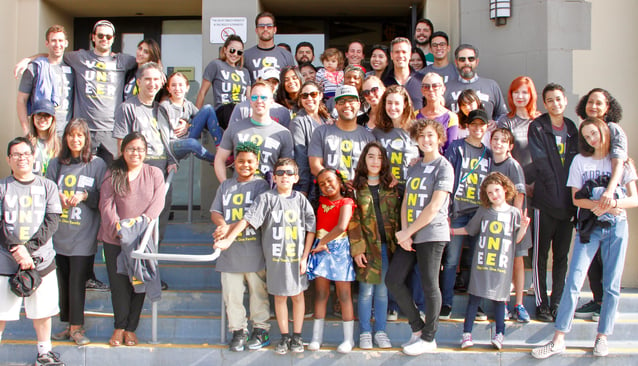 In the 2017-18 school year, KIPP LA Public Schools opened two new permanent sites in South Los Angeles, including KIPP Vida Academy. These new schools feature state-of-the-art technology, ample classroom space, and safe campuses. Yet, given their newness, they lack a level of warmth and representation of the school's culture. KIPP Vida's school leader, Chelsea Zegarski, believes that school should be an extension of students' homes and provide an uplifting environment where children want to be.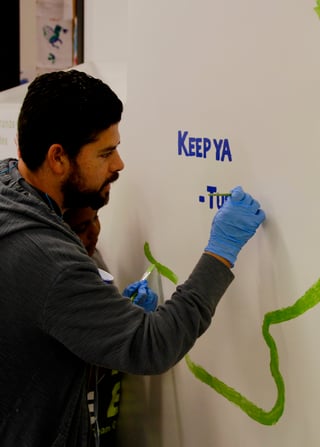 In light of this, for this year's MLK Day service project, the team at Skadden, Arps joined members of KIPP LA's Team & Family to paint bright, inspirational quotes and murals in the hallways of the school. These included famous quotes from leaders like Tupac, Gandhi, Cesar Chavez, Frida Kahlo, and Dr. King himself.
"We [at Skadden, Arps] feel that education is the greatest equalizer and so to be able to give back on MLK Day is extra special because that's also something Dr. King recognized and spoke about at length," said Ryne Rosey, a member of KIPP LA's Associates Board and an associate at Skadden, Arps.
Over 30 members of the Skadden, Arps team along with their friends and families volunteered their time on the national holiday. "We have a huge shortage of quality, public education opportunities in LA and as corporate citizens we have a responsibility to pitch in and help where we can," shared George C. Fatheree, III, a long-time supporter of KIPP LA and attorney at Skadden, Arps. He added that the Skadden, Arps employees are "huge fans of the work that KIPP does to deliver excellent education and we're very fortunate that you invite us year after year to spend this day with you and to do service in this way. There's no better way to celebrate Dr. King's legacy."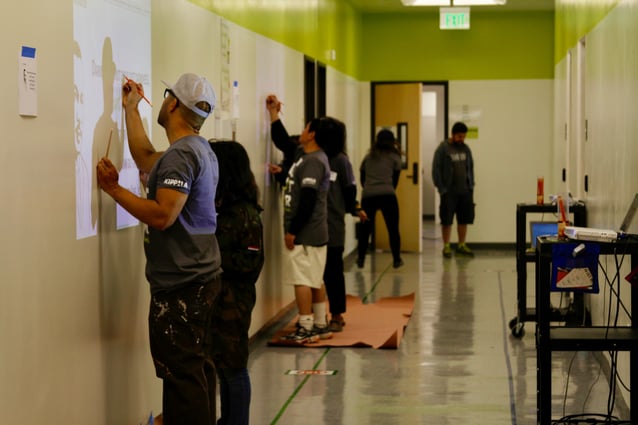 KIPP LA is grateful to the Skadden, Arps team for their efforts in "KIPP-ifying" the KIPP Vida campus and looks forward to next year's project!