Jasmine Tarver is the Director of Mental Health & Support Services at KIPP SoCal Public Schools.
The pressures of academic performance are beginning at younger and younger ages causing many children high amounts of stress and leading to symptoms of anxiety as they get older.
For many children, this academic stress starts with none other than homework and exams. As the school year kicks off, it is a good idea to take some preventative measures to reduce the negative impacts of academic stress and anxiety.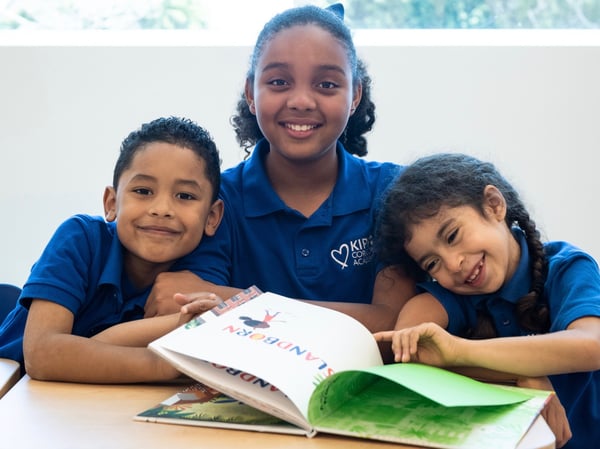 Here are some tips to start the school year strong:
Have a routine and stick to it. Children thrive on predictable and structured schedules. Create a specific time frame when they are supposed to complete homework once they get home from school. Remind your scholar to study at least three times a week for 30 minutes, which will help them retain information and master material that needs more attention. Also, make sure your scholar gets plenty of rest each night (9 - 11 hours) and has a hearty breakfast so they are able to focus on learning.
Give students a break. After a long day of work, caregivers want nothing more than to kick off their shoes and not think about work, right? Kids are the same way! Allow them 20-30 minutes of time to decompress before getting back into homework with activities like having a snack, playing a game, or going outside to play.

Stressed brains can't learn.

Studies find that mindfulness activates the prefrontal cortex - the "thinking" part of our brain - that controls logical thinking, planning and decision-making, stress management, and focus. There are plenty of apps like Stop, Breathe Think for Kids that can guide children through 5- 20 minute mindfulness activities, which help reduce stress and increase attention. You can even practice simply taking slow and deep breaths with your child when they get overwhelmed or stressed because when we are under extreme stress, our breathing becomes shallow and limits the oxygen to our brains, which affects focus and memory. Families can also encourage scholars to think positively and help them focus on what they can do well. Remind your scholar that you want them to try their best in school but you will ALWAYS love them, regardless of the result.
Stay in communication with your child's teacher.

Know what the expectations and deadlines are for homework and exams. If you feel it is too much, advocate for your child's needs. This will reduce their stress and also yours by avoiding last-minute assignments and differentiating the needs based on your individual child.