October is National Bullying Prevention Month, founded in 2006 by PACER's National Bullying Prevention Center. This year, schools across the KIPP LA region participated in various activities provided by PACER to show love and honor for their fellow KIPPsters. Read on for more details.
Anti-Bullying Artistic Expression
KIPP LA counselors partnered with their designated elementary and middle schools to implement age-appropriate activities each week in October including community circles, education regarding conflict vs. bullying, and creative arts projects.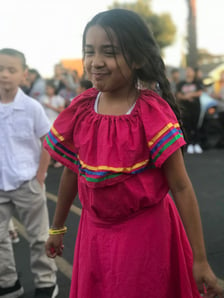 At KIPP Promesa Prep in Boyle Heights, students from each grade level participated in a group Unity Dance to American Idol singer Tristan McIntosh's song "You Can't Take That Away from Me" during their Latino Heritage Month celebration - ¡Viva! KIPP Promesa school counselor, Rinet Akizian, notes that the powerful song "speaks to inclusion, honoring differences, being kind to each other, and acceptance. And that's definitely the culture we want to set here at Promesa."
Laura Taylor, KIPP Promesa's dance teacher, used the choreography of the dance to further drive the message of bullying prevention. "We end the dance with a heart, and wave it around to demonstrate that we show love to everyone regardless of what they look like. This naturally weaved itself into our ¡Viva! performance - no matter what your background or culture is, we celebrate all of what makes you, you!"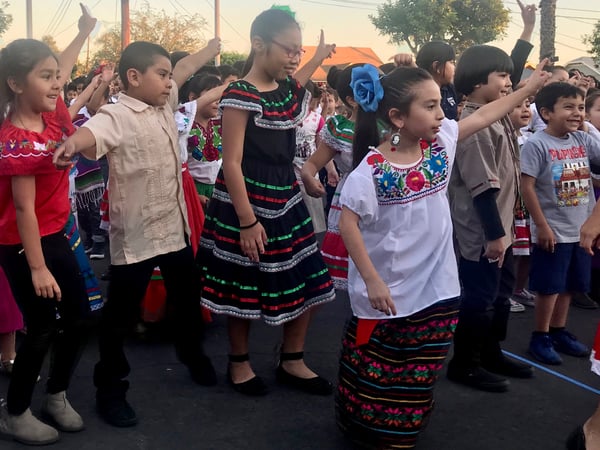 Rinet further explained that activities like the Unity Dance and visual arts projects are especially beneficial for elementary-aged students because "they can express themselves better through the arts rather than verbally speaking about something, and it's an avenue for some of our kids who learn differently." Students also participated in a Unity Tree visual arts project in which students were asked to complete a "leaf" answering the following prompts and adding their leaf to the school's tree:
If you planted a seed, what would you tell your seed about bullying?

What can you do change/impact your school's culture about bullying?

How can you support a friend/peer who is being bullied?
Unity Day
October 24 marked Unity Day for schools across the country. According to KIPP Corazón Academy school counselor, Valerie Payne, Unity Day is "a day to celebrate kindness, acceptance, and understanding in order to unify everyone and find common ground." Students across KIPP LA showed their solidarity against bullying by wearing orange and creating anti-bullying posters for their schools.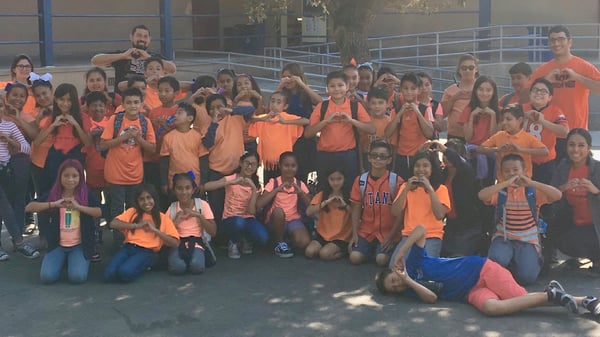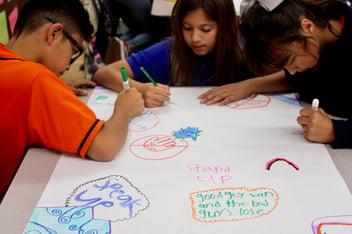 Paola, a fifth-grade student KIPP Corazón Academy, said that through community circles and Bullying Prevention Month she has "learned that I can trust everyone here. I haven't experienced any bullying and I don't think anyone else has, either."
Valerie points to the emphasis on building empathy and relationships between teachers and students at KIPP Corazón in creating the safe, secure, and nurturing school environment that Paola describes. She adds that at KIPP, bullying prevention doesn't just happen in October, but is focused on year round.