Last week, more than 1,000 KIPP SoCal team members joined together in Anaheim at the second annual Start Strong regional professional development event.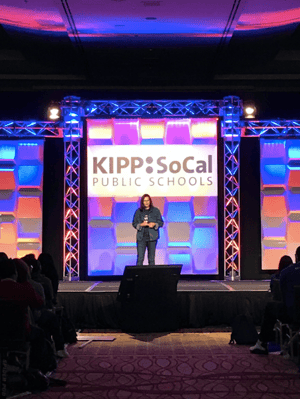 KIPP SoCal's CEO Marcia Aaron began the day with a keynote address, noting that our team is starting the 2019-20 school year stronger and more committed to our mission than ever because of the work we are doing in defining our values, ensuring our practices and policies are implemented through a social justice lens, and weaving diversity, equity, & inclusion into the fabric of who we are. Currently, 80 percent of our KIPP SoCal team identify as people of color and we are dedicated to diversifying our leadership representation, as well.
In the afternoon, team members had the opportunity to choose sessions related to self-care, advocacy, history of education, culturally-responsive learning, student identity, school leadership pathways, data, student behavior after-school programming, and family engagement.
The day closed with special performances by our KIPPsters, a Family Leadership award presentation to our founding Family Ambassadors (Juan Carlos Alvarado, Lupe Arias, Monica Caratachea, Mirna Cardenas, Lorena Cuevas, and Nina Trujillo), and speeches from the KIPP SoCal community.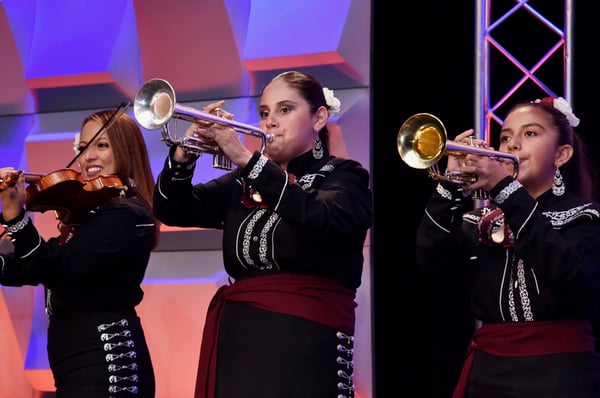 Silvia Bautista, a parent from KIPP Adelante Preparatory Academy in San Diego, shared in Spanish that "as immigrant parents, my husband and I didn't know anything about the education system in the United States. However, after attending various workshops hosted by KIPP about the college process, standardized testing, financial aid, scholarships, high school requirements and other elements, we have learned how to support our children on their path to success." Her daughter, Elisa, translated the speech for her mother.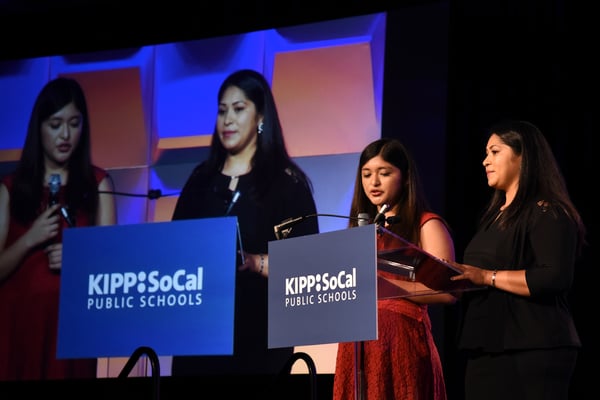 A KIPP LA Prep alumnus, Aris Reyes, shared his journey of transitioning and expressed gratitude to his KIPP teachers for helping all students feel safe and heard. "My teachers never imposed any social norms on students, rather they made an open and safe space for people to develop and be who they are, regardless of gender identity or sexual orientation. Learning how to be courageous, honest, resilient, and have GRIT is what has brought me here today and, at times, saved my life," he said. Aris graduated from USC East College Prep located in Lincoln Heights and will be attending Grinnell College, a private liberal arts school in Iowa, this fall to study political science.
Instructional team members came back for a second day of content-based learning and storytelling that celebrated some of the best teachers and leaders in our organization.
Our schools are ready to #StartStrong. Learn more about joining our team or enrolling your student today!