KIPP SoCal's newest school, KIPP Pueblo Unido, opened its doors for the first time this school year in Maywood! The name of the school is derived from the United Farm Workers' slogan "el pueblo unido jamas sera vencido," which translates to "the people united will never be defeated." School Leader Tessa Mizokami chose this name because she believes in the collective power of students, families, and school team to create social change and ensure student success.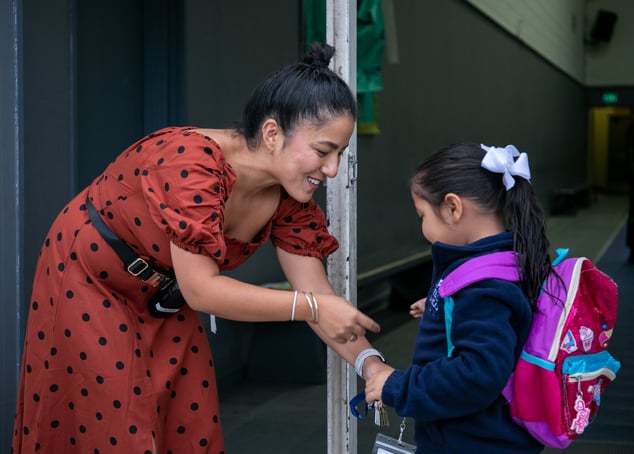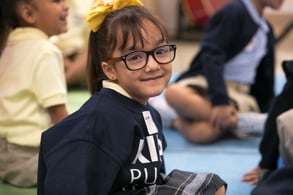 Ms. Mizokami is a native Angelino and first-generation college graduate with a degree from UC Santa Cruz in Latin American Studies and Political Science. She joined KIPP SoCal Public Schools over five years ago as a teacher after realizing the tremendous impact her own teachers had on her identity as a mixed race, female student in the classroom. KIPP SoCal's balance of high expectations, character education, and strong sense of community resonated with her own beliefs. "At KIPP, every individual is committed to doing what is best for our students and families. It is powerful to work alongside adults who engage in our work on a deeply personal level," she said.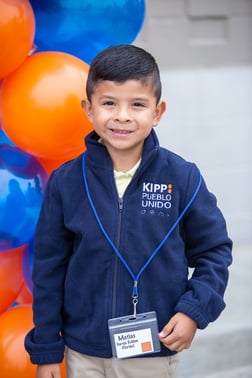 The school's values of love, ganas, curiosity, and optimism can be seen in classrooms each day. "We are a diverse team of educators committed to approaching every mistake with curiosity, leading with love, and utilizing our contagious optimism to help others see their highest potential. We work with ganas to create an academic program that prepares our students to exceed the expectations of our nation's top universities," shared Ms. Mizokami.
In its founding year of 2019-20, the school will educate TK-K students, and will continue to add a grade level each school year until reaching 8th grade. For more information, please visit the school's main page.
Welcome to the KIPP SoCal Team and Family, KIPP Pueblo Unido!